The Ninety Nines are an exciting energetic live band, specialising in all your favourite party tunes. The band's set list includes songs from the 1960s all the way through to the 21st century and listeners of all ages will find something for them! Have a look at the set list on the music page to see the existing repertoire which is being added to all the time!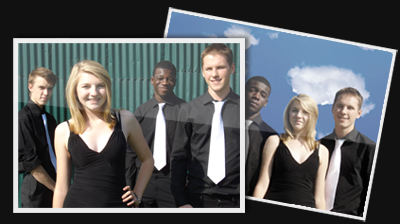 Download our recording of:
:: Hot Stuff
:: Domino
:: Livin' On A Prayer
:: Valerie
:: Bohemian Like You
:: Good Times


:: Home / About
:: Music
:: - 60s Setlist
:: - 70s Setlist
:: - 80s Setlist
:: - 90s Setlist
:: - 00s Setlist
:: Pictures
:: Your Event
:: Contact

Specialities include: weddings, parties, corporate events, or anywhere else where live music is required.

The band members are all skilled musicians whose collective experience includes playing numerous professional functions all over the country.

Clients have the opportunity to specify exactly what they want for their event. From songs to dress code, the band is totally flexible.

If there are certain songs in the band's repertoire that you think your audience will appreciate then those tunes can be included in the set list for the night, or if you have any particular song requests that aren't on the existing set list then the band are always open to suggestions and will do their best to fulfil your requirements!

See the Your Event page for more information